Luxury Homes Coming To Du Pont Estate Featured In FOXCATCHER
The Pennsylvania estate where millionaire John du Pont murdered an Olympic wrestler has been razed and remade into a development with million-dollar homes. (MORE PICS BELOW!)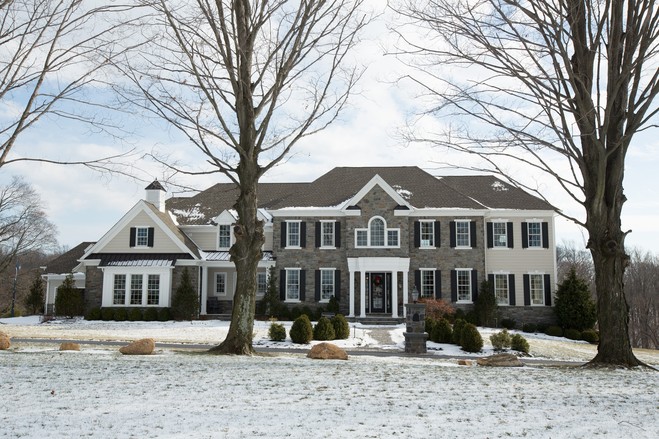 The du Pont estate, located in Newtown Square, Pa., was purchased by the Toll Brothers
and transformed into luxurious townhomes. This estate is famously known for the 1996
murder of Olympic wrestler, Dave Schultz. Schultz was murdered by the estate owner,
John du Pont, which was depicted in the move "Foxcatcher." After convicted of third-
degree murder, du Pont died in prison in 2010. The estate was previously owned by du
Pont's parents, Jean Liseter Austin and William du Pont, who used the farm to raise
championship thoroughbred horses.
According to the Wall Street Journal, Toll Brothers demolished all existing structures on
the property including John du Pont's mansion on Foxcatcher Farm. Today, the site is
renamed as "Liseter," to honor when the property was previously known as Liseter Hall
Farm.
The property's dark history was not shielded from potential buyers. After acquiring the
property in December 2012, Toll Brother made it very clear to be open and candid when
asked where the murder took place on the property. Liseter was developed to reflect
the positive legacy of the farm, so potential buyers have not seemed to be scared away.
The development consists of 449 homes on over 200 acres of property ranging in prices
from $600k to $1.1M. So far, 123 homes have been sold. Many of the townhomes
consist of 3,500 square feet of living space with three to four bedrooms. An old barn
was the only building that was not demolished after the property was purchased. To
honor the heyday of the estate, the 9,000 square foot barn was converted into a
community clubhouse for Liseter residents with amenities that include a swimming
pool, fitness center and tennis courts.